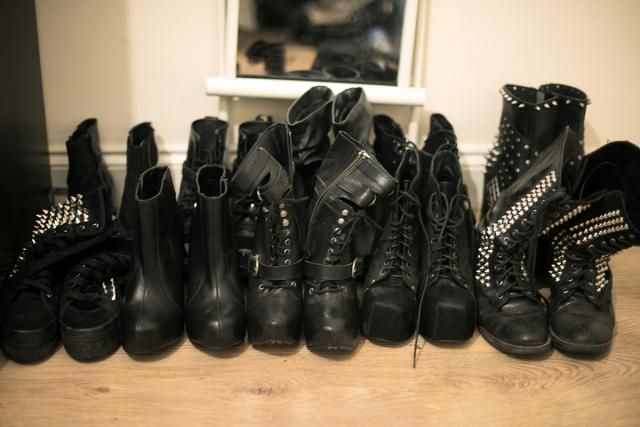 I'm sorry for being so inconsistent with this blog, I promise that'll start to change now. I've decided i'll be dedicating a day a week to posting something for anyone who reads this. Anyway, my main subject for today is
shoes
. Every girls best friend. Specifically though, high heeled shoes. We all have that craze and want a nice pair of Jimmy Choo's or Louboutin's. They're beautiful and make your legs look like a goddess. They go with skirts, skinny jeans and shorts, basically, they're a necessity that make anything look good. But what about that scorching pain you get when you wear them for hours and the blisters. Or even maintaining that last shred of dignity you have left, by trying to keep your balance after having maybe a little too much to drink. Yet you aways insist "I'm not druvnk" and continue to stumble along in those heels, pushing away anyone from helping you walk.
I am addicted to buying shoes, if you know me you'll know this. There wouldn't be a problem with this If I actually decided to wear them. I'm 5'8, and let's be real, when do you ever really find a nice pair of heels that are 3 inches? You don't. Nice heels are always 5-6 Inches. On occasion 4.5, so adding 5 inches to my height would make me 6ft and a giant in comparison to most people that I know or surround myself with. I pretty much tower over people and
hate
the feeling. Having to look down at everyone and have such a gap makes me uncomfortable. Along with that I currently live in an area (due to university) that is full of hills and cobbled streets and so it's not exactly the most ideal place to wear heels in.
Really, girls who can wear heels all the time are troopers. You see them, they actually exist. They wear heels to college/university, to work, to a club to a doctor's appointment and sometimes even grocery shopping. I am not one of these super women. Heels kill my feet after a while and I can't stand the feeling. I rarely, if ever, wear heels anywhere and it's a shame because I have all these nice shoes and just don't wear them. The only thing that will convince me to put them on is if i'm going out for a meal because then I won't be walking about. For example a photographer I like, Lara Jade, wears heels on shoots. That is not something I could ever do. I move around so much and stand on my feet for hours when shooting that it's just impossible for me. I am not as magical as she is. Anyway, I thought I would show you guys my favourite heels that I own, but have probably never worn or worn once.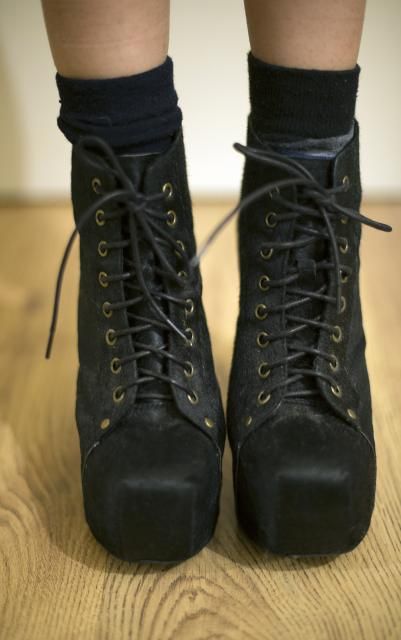 First up are my Jeffrey Campbell Litas. These heels are a beauty and I can tell you now I haven't even worn them once since purchasing them about 1 and a half or so years ago. What a shame.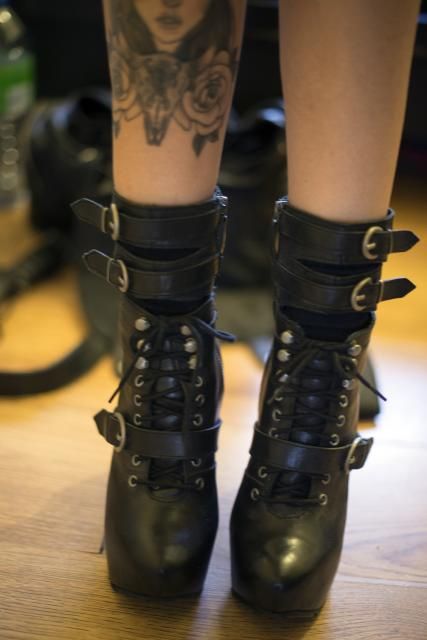 Next are my beautiful Andee boots by Miista. I think I've worn them once? If not then I haven't worn them at all so far. I love them, they go with pretty much anything and they're not uncomfortable in the slightest.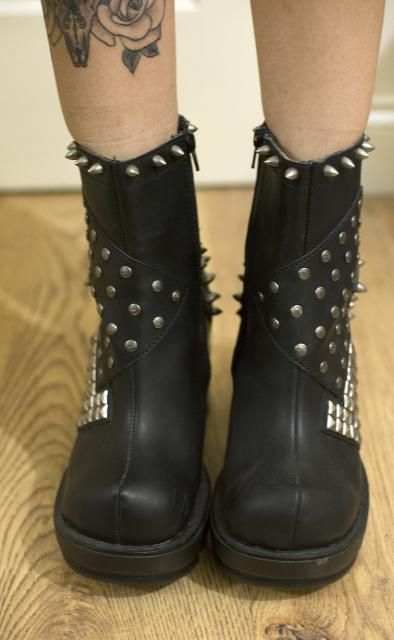 I can't remember the brand of these from the top of my head but they're more platforms with studs allll over. I'm obsessed with anything studded, and leather. Well, and black. See a pattern here? I have actually worn these twice so far. I love them, they're easy to walk about in and are totally pain free.